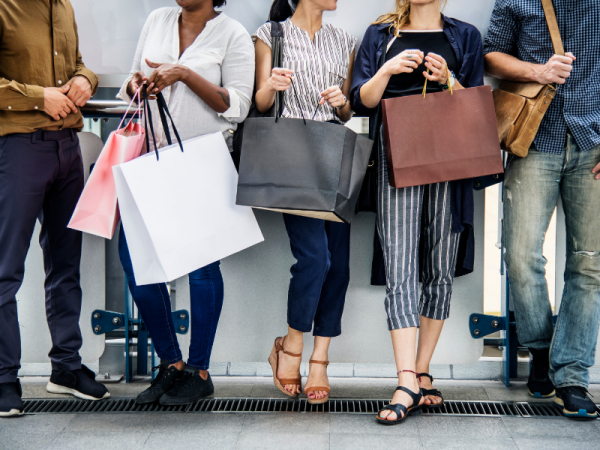 Sales promotions have already begun, but holiday shopping kicks into high gear this Friday (Black Friday), followed by Cyber Monday. It's the perfect opportunity to buy gifts that will save your friends and family money long after the eggnog is gone and the holiday lights dim.
A good place to start is with popular products such as electronics and appliances – namely televisions, tablets and laptops, video game consoles, vacuum cleaners, and kitchen devices.  Since they all use energy, a smart choice is a model that uses a lot less. It will save energy and money for years to come.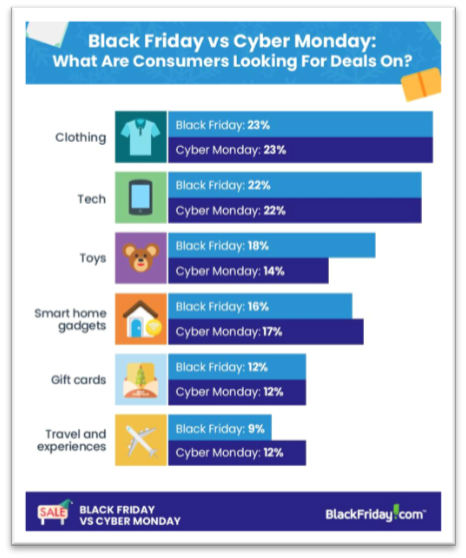 [Source: BlackFriday.com]
These energy-efficient products are not necessarily more expensive than others. Real-time market research shows they're available at all price points, and discrepancies in prices are often due more to other factors such as innovative features and brand names rather than their increased efficiency.
But don't rush to buy anything. Most Black Friday deals are not deals at all, according to Enervee, an energy-saving software company that partners with SmarterHouse.org to give consumers buying tips. For example, the company finds that the pressure to decide quickly can cause shoppers to make an impulsive purchase, without considering factors beyond price such as energy efficiency.
To help you buy smart, we suggest these three steps:
Buy energy-efficient marked products
Gadgets such as smart plugs or smart thermostats can make your devices and overall home more efficient. As a minimum starting point, ACEEE recommends ENERGY STAR®-qualified products. In stores, use the yellow EnergyGuide to compare the energy efficiency of appliances and TVs. The Smarter House website also provides energy-saving tips, with a redirect to the Enervee Marketplace when you're ready to buy. Listed products have an Enervee Score ranging from 0 – 100, to inform buyers of the best energy choice.

Shop online, take public transport, or walk
How you shop this holiday season can be just as important as what you buy. You can reduce the carbon emissions associated with driving to a lot of stores by, if possible, walking to a local mall, taking public transportation, or driving to a mall with all the stores you need or to a neighborhood with a walkable shopping district. Recycle product packaging, and, to avoid using a store's plastic bags, bring your own shopping bags.
Alternatively, skip multiple trips to the store, order what you need online, and make one order with as few deliveries as possible to reduce freight emissions. Even if you plan to buy in a store, browse products and compare them online to find the best deals in advance and minimize driving from place to place. On platforms such as the Enervee Marketplace, you can see the best prices across all retailers for each product model, as well as where to buy locally. The same product can vary by several hundred dollars, depending on the retailer.
Patronize stores, malls, and brands that practice corporate sustainability
In an earlier blog post, ACEEE noted that manufacturing companies are taking energy-saving measures as part of a growing US corporate sustainability movement. Consider giving your business to such companies.  For example, Kohl's and Best Buy Co Inc. were cited by the Dow Jones Sustainability Index and RobecoSAM as two of the most sustainable US-based retailers in the United States. 
You can learn more about the corporate social responsibility practices of stores and shopping centers from various sources, including the Dow Jones Sustainability Index (DJSI), Ceres, and the Environmental Protection Agency (EPA)'s Green Power Partnership Top 30 Retail list.
As you gear up for Black Friday and the holiday shopping season, keep in mind that buying energy-efficient products does not have to cost you more. Do your friends and relatives a favor by lowering their energy bill with a gift that keeps on giving!